This blog post has been edited after its original publishing. The edits with their justifications are listed at the end of the post.
The COVID-19 pandemic has motivated many companies, including us, to develop and improve different business areas. We started a project studying ARC certified labels, which first required us to get our hands on as many certified labels as possible. We had a plan to source 179 different labels, 50-100 pieces per label, from 16 label manufacturers.
Disclaimer: the pandemic affected the response and wait times for the labels. But even after taking this into consideration, it turned out that sourcing these RFID labels is hard, and requires a significant time investment. In this blog, we take a closer look at how the sourcing process unraveled.
Contacting Suppliers
We started the sourcing process from scratch: searched for the product online and utilized the company websites' contact information for companies that supply ARC certified labels. This information was easily found, but we didn't find any possibilities to purchase labels online. As we reached out to the companies, it became clear that we had encountered one of the main obstacles throughout this sourcing process.
About 50% of all the companies did not reply to our initial contact request. None of the companies with a contact form on the company website replied to the original message. In contrast, all companies that had a direct email address to a contact person on their website responded quickly. To reach the 50% that didn't reply anything, we decided to look for familiar connections that someone at the office knew to get a response and to move forward with the project.
If the first inquiry goes unanswered, I wonder how many potential customers these days simply go with another supplier.
With no previous connections within the industry, we would probably not have been able to get more than half of the labels. Voyantic has been in the industry for over 15 years and we are well networked with tag suppliers. New companies that are interested in starting with RFID technology, however, might not start at all if it is this difficult to get relevant information and samples.
Starting Small Should Be an Option
Small order quantity seemed to be an issue for some companies and required special arrangements and more detailed information. The combination of poor communication and large sample quantities is not very inviting for new companies to start using RFID technology. Increasing awareness and lowering the bar of trying the technology without a significant investment could be crucial for spreading the use of RFID technology.

Customer Research or Interrogation?
We received a lot of questions about our purchase inquiry, e.g., could you share the purpose of your testing, and how will you use the results? Are you sourcing from other companies too? We had limited information to share about the use of the test results at this moment, and this seemed to be the other main issue in this process and, in some cases, even an insurmountable obstacle for purchasing the labels. Sharing this information shouldn't be a requirement for buying label samples. It is good to gather information on how your customers are using your products to better meet their needs, but not to an extent where it makes the purchasing process slow and difficult or even impossible.
On a Positive Note
Despite the obstacles faced with many companies, some were straightforward to cooperate with and performed exemplary compared to the others. Some companies responded to the sample request the same day, and their samples were received within the following weeks. Some of the requested samples were obsolete, and some had been replaced with new ones, which slowed down the order process for some suppliers as it was very time consuming to agree on sufficient replacement products. However, one company was very helpful when we noticed the label we were looking for wasn't available anymore. They suggested a comparable label that was shipped within a week.
Highs and Lows of Sample Tag Sourcing
Since we started this project at the beginning of March, we managed to obtain samples from 13 companies by July, but never got the labels from 3 other companies.
Most companies were easy to cooperate with, but in many cases, the sourcing process was extended by additional communications. A good network has been crucial to source the label samples, but also new connections were established, which is always positive.
As a recommendation to tag suppliers, we want to point out that sample orders can be the start of a new, long-lasting customer relationship, which is a good reason to process sample orders with the same importance as regular orders.
Edit on October 22nd 2020. After careful consideration and valuable feedback received from people commenting on the blog, we decided to omit references to specific companies. We feel that it is somewhat unfair to publicly praise some companies at the expense of others based on this sourcing experiment. There may be many reasons why companies have had different reactions to our requests, one of them being that they have recognized Voyantic as not a normal buyer. Finally, we still believe that the topic is important, and our sincere intention is to try to point out something that may be a problem in the industry, not specific companies.
Read more about buying tags from the buyers's perspective. Download our free RAIN RFID tag buyer's guide to get a more comprehensive understanding and an example request for a quotation!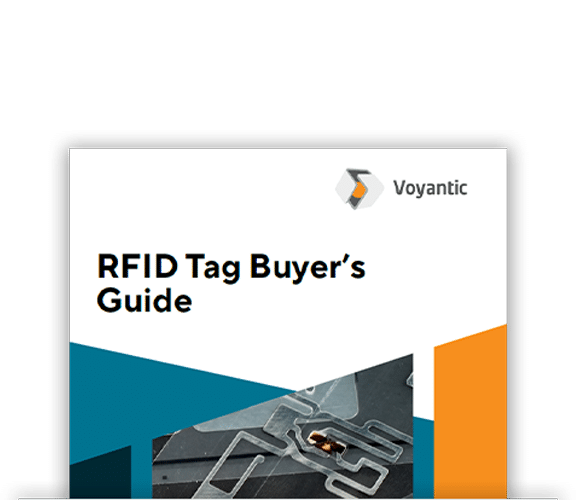 Download the
RFID Tag Buyer's Guide
Learn what to ask when buying RFID tags.
Get our example request for quotation to help you get relevant quotes.
All blog posts