Solutions for Production
Quality Assurance and Encoding for RAIN RFID and NFC Tag Manufacturing.
Our production solutions help improve quality and yield by giving full visibility into tags' performance during the production process.
We offer solutions for equipping RFID tag production lines and processing machines with RFID testing and encoding.
Tagsurance 3 is our next-generation inline testing and quality control system that is easy to integrate into production machines. Learn more about the system ›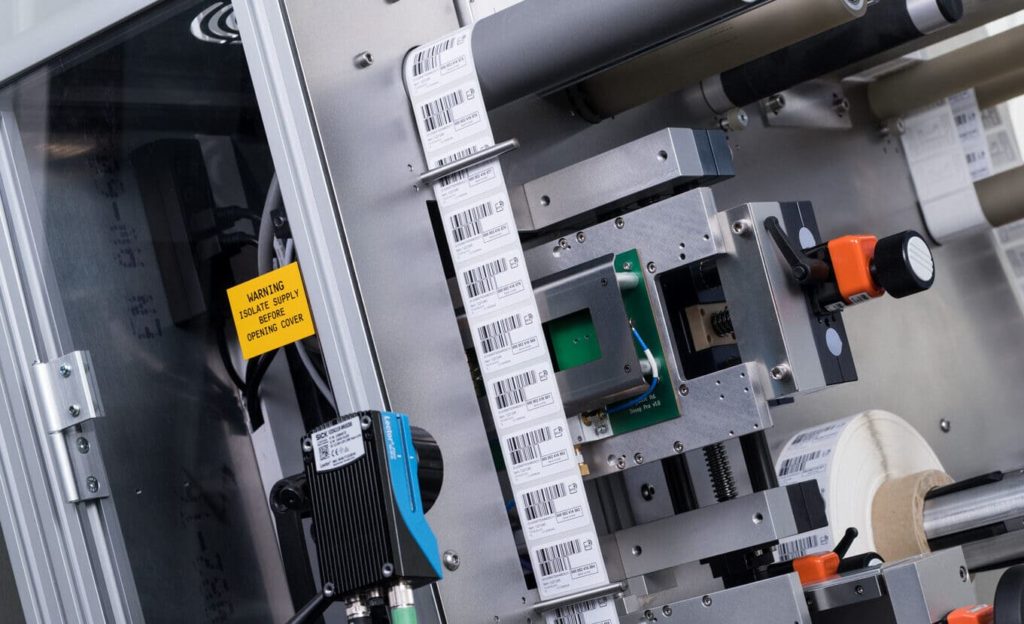 Reliable and Accurate Testing Improves Efficiency
Our solutions include quality measurement systems for UHF and HF RFID tag manufacturing, as well as incoming inspection for end users.
The systems function efficiently in high speed production, and verify tags' performance on several frequencies on a wide frequency range, not only if the tag is functional or not. Full performance visibility allows optimizing machine settings and processes for improved quality and yield.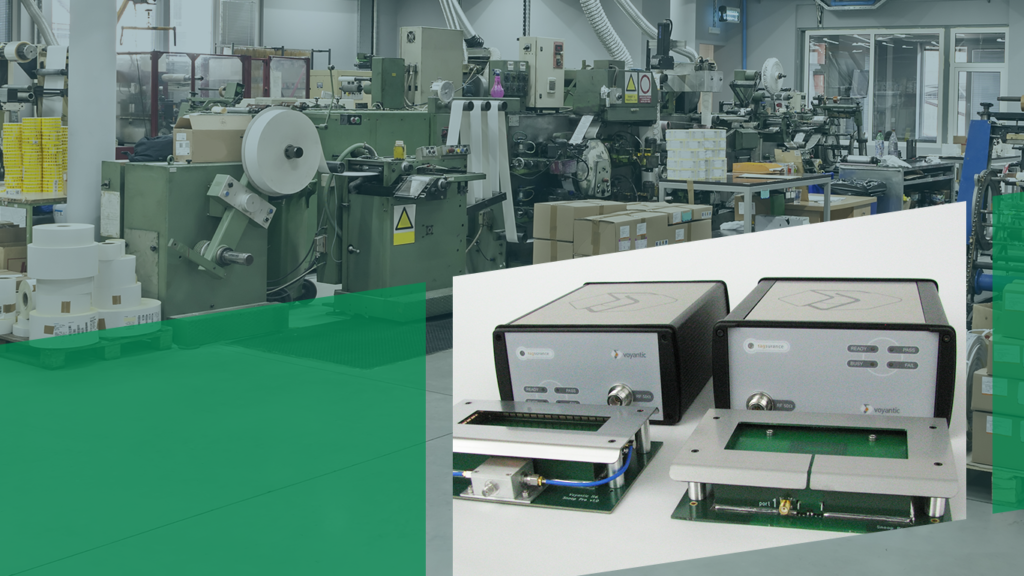 RAIN RFID and NFC Production Process
Quality assurance in RAIN RFID and NFC tag manufacturing process is crucial. This page describes all stages of the process and offers an overview of the quality testing and encoding tools that can be used in IC attachment and any process step after that. Wherever you are on your RFID tag production journey, understanding the key concepts will help you to evaluate solutions and make better decisions.
White Paper:

How to Minimize Quality Variation in RAIN RFID and NFC Smart Label Production

Quality variation causes application errors and bad user experiences, which lead to lower customer satisfaction and, ultimately, a negative effect on the bottom line.

Read the white paper to learn the principles for minimizing quality variation in smart label  manufacturing.