Talkin' Things Verifies Tag Designs and Production Quality with Voyantic
Talkin' Things is an EU-based IoT provider that designs and manufactures RFID and NFC tags and provides end-to-end solutions for smart products. With the in-house tag design and production located in Poland, Talkin' Things ensures product quality exceeds customer expectations. The current production capacity of one billion units per year makes Talkin' Things the biggest and fastest-growing RFID provider in the region. Talkin' Things' innovative products have gained recognition around the world – with deliveries to over 40 countries on six continents. Talkin' Things tags are used by many leading RFID adopters.
Voyantic Systems Ensure High-Performance Design and High Production Quality
Talkin' Things uses multiple Voyantic systems, both for R&D and for production quality control.
The Voyantic Tagformance Pro is an essential system in their R&D Lab and plays a vital role in the tag development process. The Voyantic Tagsurance HF and Voyantic Tagsurance UHF are also used in the lab.
At the production facility, Talkin' Things uses multiple Voyantic Tagsurance systems for in-line RFID tag quality control at several steps of the process. Using the same family of test equipment also on the production lines provides full comparability of the parameters with the design phase, which is crucial for providing the best performance for the products.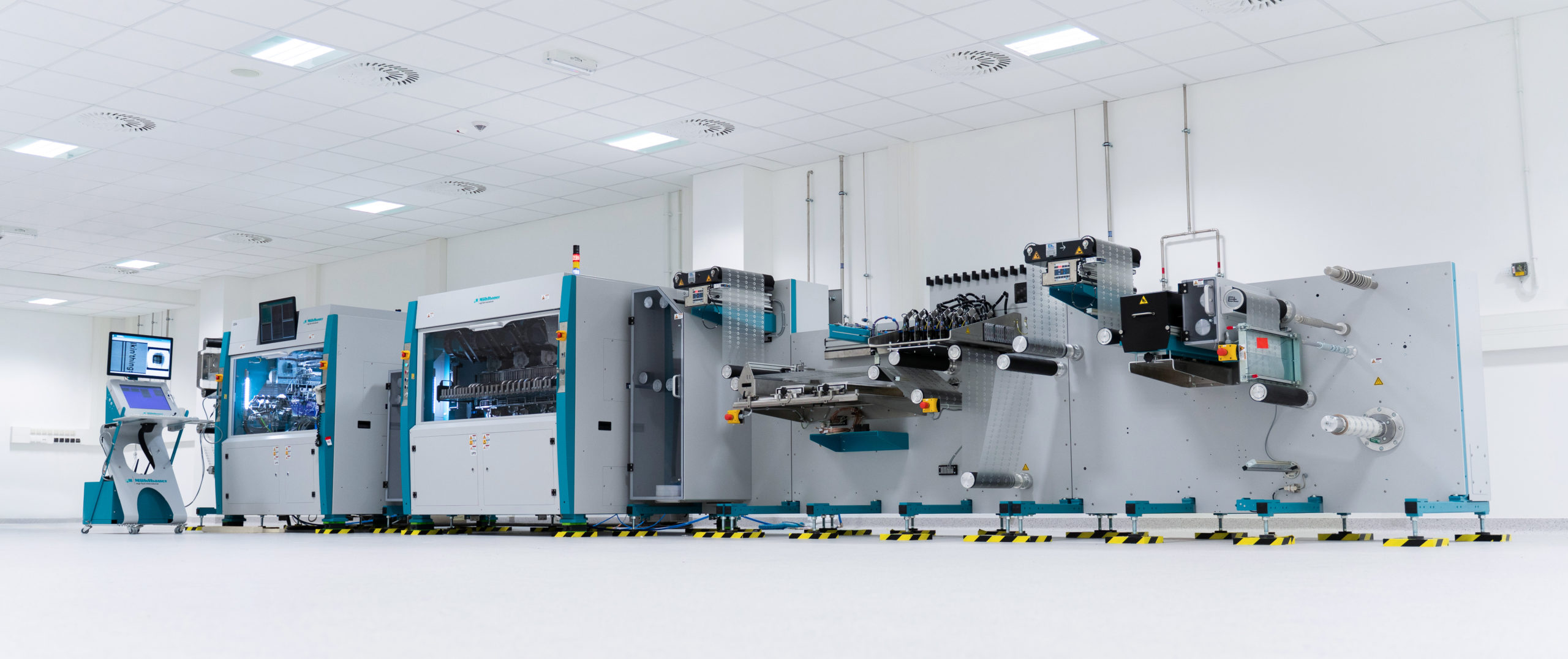 "We have chosen the Voyantic systems for their reliability. The performance data provided by this equipment, the Theoretical Read Range Forward, and the Orientation Sensitivity data, are commonly considered a market standard in the RFID industry and the basic initial parameters to compare RFID inlays. There is also compatibility with ARC and TIPP test procedures, offering a comprehensive hardware and software set to test the certification compliance." comments Mateusz Chamera, Head of RFID Tag Development at Talkin' Things.
Innovative Tag Designs
Talkin' Things has developed proprietary procedures and methods for very swift RFID tag design and rapid RFID tag prototyping. When none of the readily available RFID antenna designs closely meet the client's requirements for a tag performance on a given product, they can very quickly come up with a new tag design and deliver a small batch of optimized samples to the client for tests in a real-life environment. This would not be possible without Voyantic Tagformance Pro along with a range of supplementary Voyantic devices and reference materials which are the key to verifying if the RAIN RFID tag parameters predicted in the digital simulations are true.
"RAIN RFID tag design optimization is an iterative process but with proper test setup and a reliable measuring device, it can be vastly streamlined. Our record time is just 6 hours from getting the requirement list to working, optimized, and tested samples ready to be sent to the Client," says Mr. Chamera.
When working on their innovative RFID products, Talkin' Things relies on Voyantic systems to help ensure that the new designs are reliable and effective. Voyantic solutions enable automation of the testing process to a large extent which is a significant factor in reducing the overall development time. "A recent example is the Stork™ family of omnidirectional tags. With the Voyantic Tag Rotation System and set of reference surface materials we were able to confirm the expected angular sensitivity for those products at many stages of development and finally to present their unique qualities in the promotional material (see example)," Mr. Chamera elaborates.
Ensuring High Production Yield without Compromising Quality
The quality of the products is one of Talkin' Things' key values. They guarantee the roll yield to be at least 99%. The Voyantic Tagsurance setups on the bonding and converting lines are the essential tools of the quality assurance process. The Voyantic quality testing systems have also enabled more efficient use of resources:
"The RFID industry is affected by the global semiconductor shortage. The clever use of Voyantic systems in our custom-built quality control equipment opened us an opportunity to make commercial use of the chip resources that otherwise would not be available. Unfortunately, the technical details of this project must remain confidential, but as a result, we were able to bring a high number of full-quality, highly sought-after products to market only due to the possibility of extensive and reliable testing," explains Piotr Wolf, RFID Production Development Director at Talkin' Things.
And when we asked how Voyantic customer service is working for Talkin' Things, this is what they had to say:
"We are very pleased with how well the Voyantic support works. We are always able to get solutions should any issue with the system occur, but also useful tips in the broader scope of RFID technology. This saved us a lot of time in multiple cases. The system documentation is very clear and there is a range of other helpful material available. We also find the virtual training possibility very helpful to get familiar with the system possibilities, and to develop basic system operation skills." – Mateusz Chamera & Piotr Wolf
Future Plans
Talkin' Things is constantly growing. Today they already have a one billion units per year production capacity and are planning to increase it to 1.8 billion units per year in 2023. To maintain the high quality of the products Talkin' Things will be expanding its testing capacity.
"We are currently testing the Voyantic Tagsurance 3 system at our production lines and we already appreciate the possibilities the new version brings," says Mr. Wolf. "We are also constantly developing new products and we believe that the close cooperation with Voyantic will be beneficial in the R&D field," Mr. Chamera continues.