Tagsurance® 3
Quality Testing System for RAIN RFID and NFC Inlay and Label Production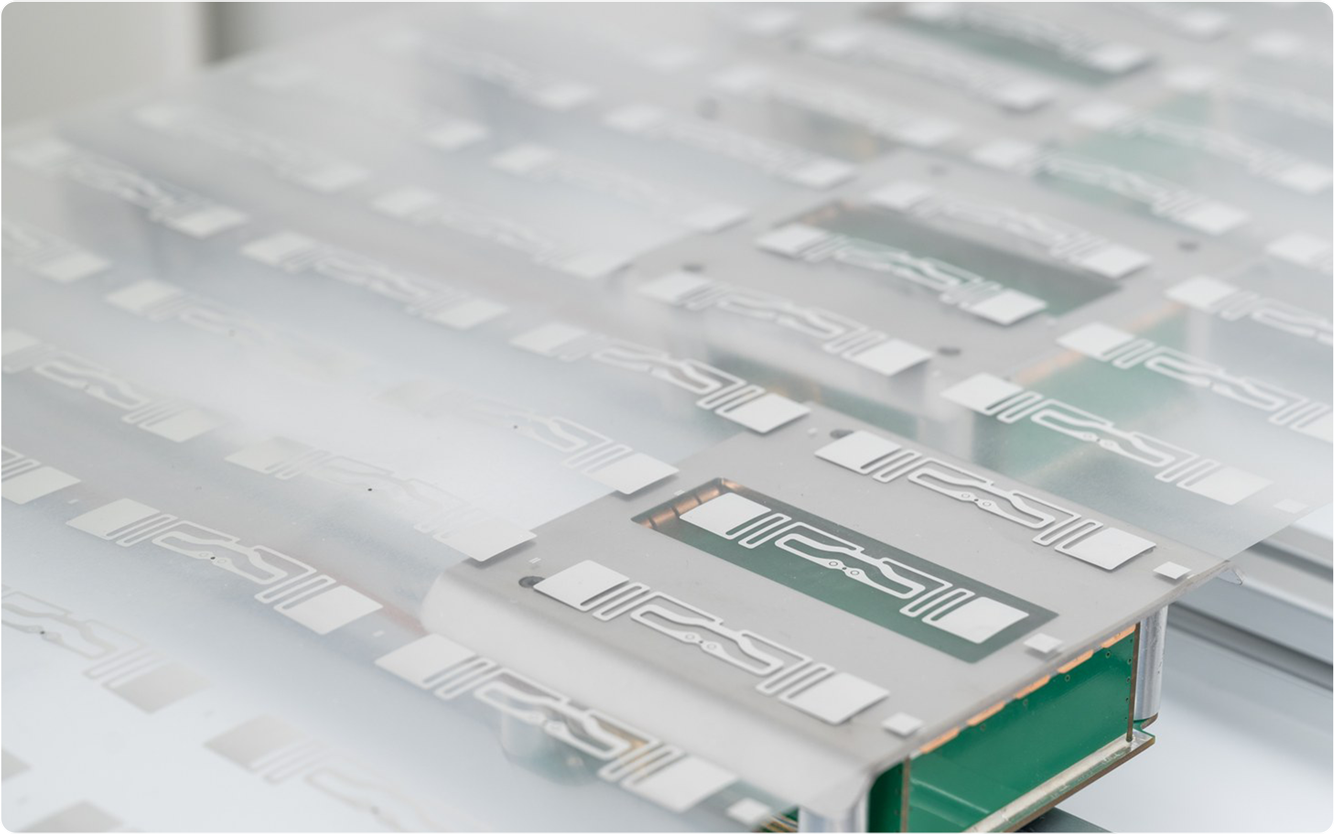 Next-Generation Quality Assurance Solution for High-Speed RFID Inlay and Label Production Lines
Voyantic Tagsurance 3 is a complete system for measuring the performance of UHF and HF RFID inlays, tags, and labels in different stages of the production process, from chip attachment to label converting and incoming inspection.
The Tagsurance system gives full visibility into RFID tags' performance, not only checking if they are functional. It is the solution to assure that the production quality corresponds to the designed quality.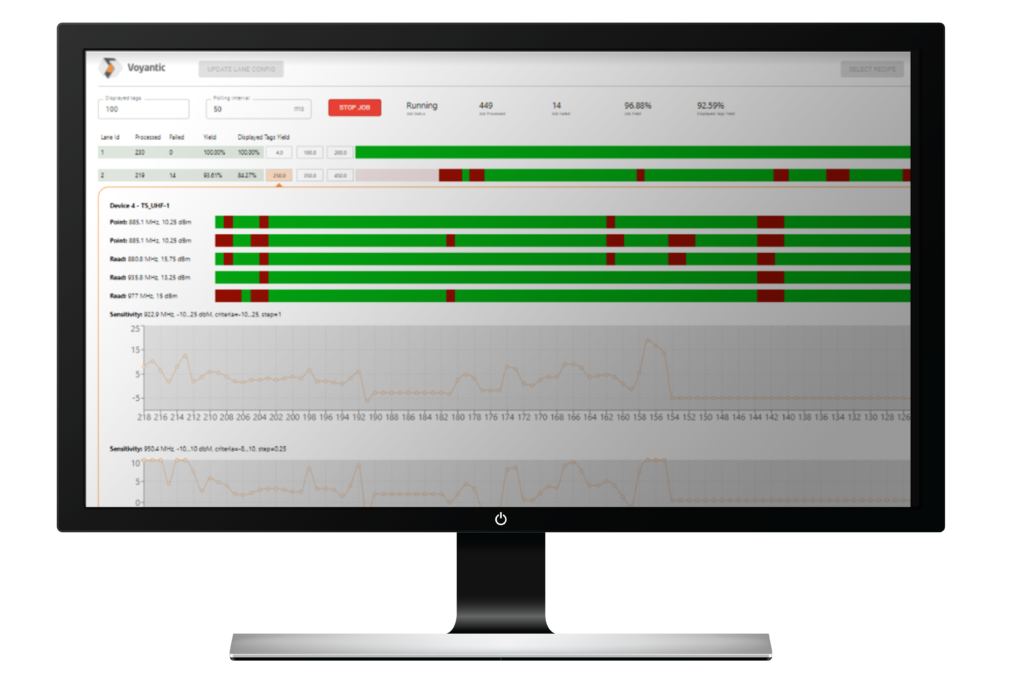 Complete System for Inline RAIN RFID and NFC Production Quality Testing
The Tagsurance 3 is a complete solution with test devices, coupling elements, and other hardware, as well as easy-to-use, browser-based operator UI. The system is easy to integrate into any production machine.
Main System Components include:
Tagsurance Controller rack for triggering,
sequencing, REST API, and operator UI
Measurement devices, coupling elements and cabling
Trigger and rotary encoder
Accurate
High-speed

Testing

Don't compromise between efficiency and quality. Tagsurance allows, for example, three-point testing at high speeds, with accurate measurement results.
Easy
Bolt-on

Integration

Tagsurance installation is hassle-free. The hardware is easy to integrate into an extensive range of different machine types. The Tagsurance 3 Controller is ready to be used out-of-the-box. The operator UI is browser-based and easy to use.

Bolt-on, configure, set the recipe, and GO.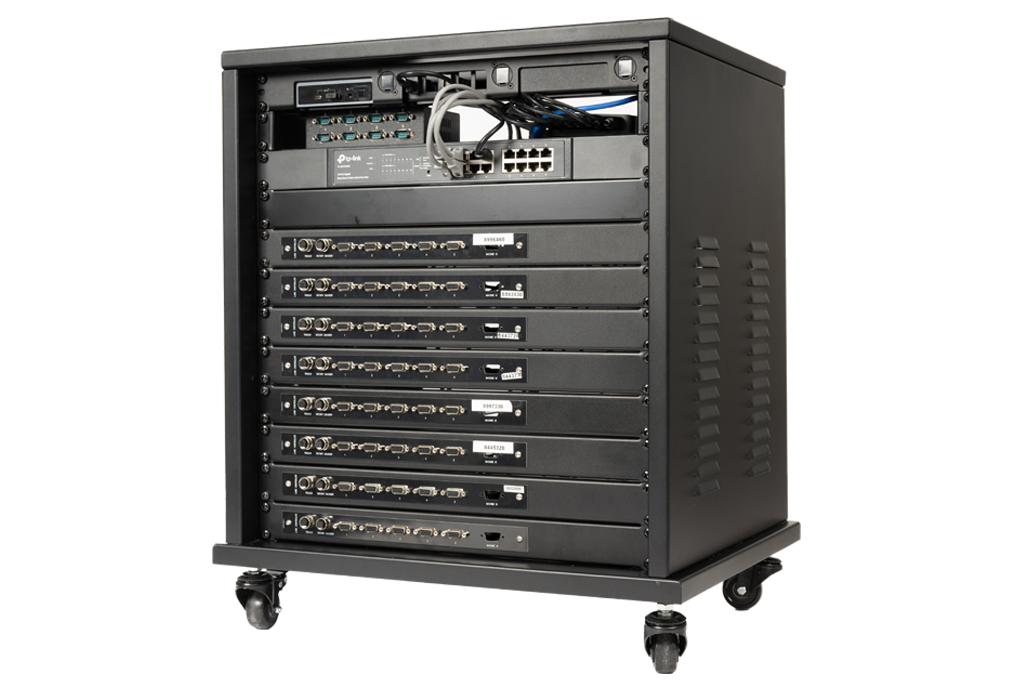 Future-proof and
Scalable
Tagsurance System is modular and scalable. The system grows with your production needs from 1 to 12 lanes with 1-8 stations per lane. The same system can be fitted into various machine types; small and large machines, high-speed machines, lower-speed machines, chip attachment machines, converting machines, reel-to-reel machines, you name it.
Features
Measure multiple frequencies on a wide frequency band
Bad tag marking / crunching* (*available from some of our machine manufacturer partners)
Lane speeds up to 200 m/min
RAIN quality testing up to the fastest converting machine speeds
Setup up to 12 lanes (12 tags parallel)
Includes a complete GUI for system setup and use
Setup up to 8 processing stations per lane (UHF/HF testing, bad tag marking)
Comes with a full REST API for software integrations
Digital IO signals available
Request a
Tagsurance 3 Demo
Learn more about the Voyantic Tagsurance 3 System! Contact us to schedule an online demo where one of our experts walks through the system functionalities and setup.
Video Series:

Introduction to Tagsurance 3

Watch Tagsurance 3 demonstration videos to learn the basic setup and functionalities of the system.