ARC Pre-compliance Testing Suite
Tagformance Pro Software Suites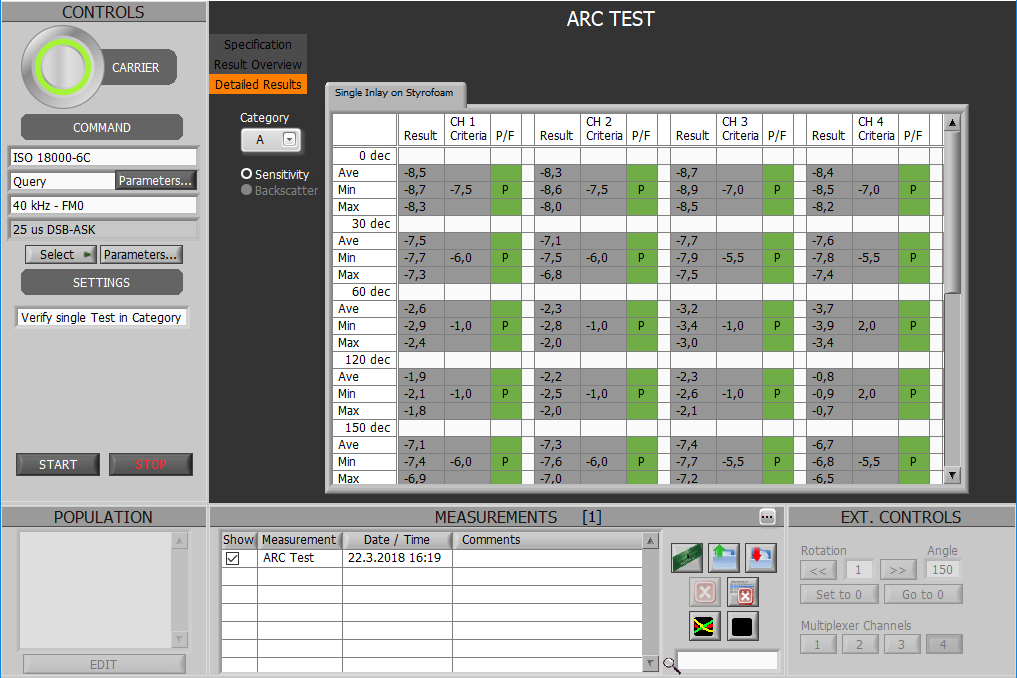 ARC Program is a tag certification program managed by Auburn University ARC RFID Lab. ARC Program is used by retail companies (mainly in the USA) to ensure that tagged products meet their performance requirements.
ARC pre-testing software is a quick way to test new RFID tags against ARC RFID Lab category limits. The test time is shortened to a fraction compared to the method where test pattern is created with scripts or composed of individual tests. The ARC pre-testing SW produces results automatically in easy formats, and there is no need for additional data processing.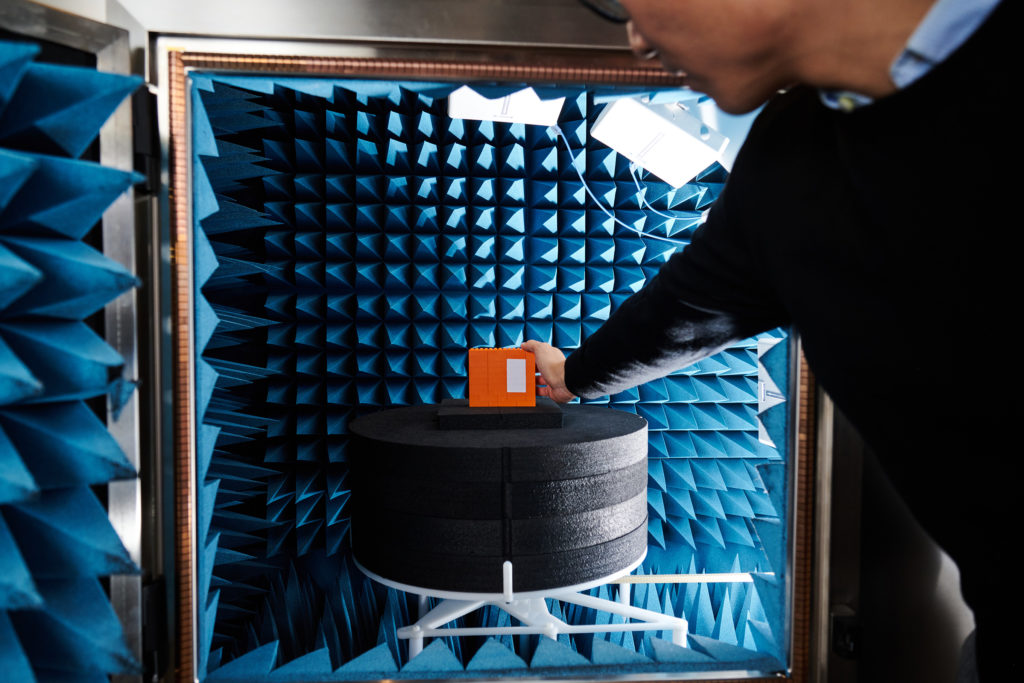 Compatible with Tagformance Pro  Tagged-Item Grading Setups
ARC test software is compatible with Tagformance Pro with Tagged-Item Grading Setups. ARC software requires 4-antenna setup and rotation table.
Using the fast ARC pre-testing software before submitting tags for certification reduces the risk of receiving unexpected test results from final tests. Quick testing speeds up the development cycle by providing rapid feedback on design alternatives. Designers see quickly the performance criteria where targets are not met, or where safety margin between performance and limit is lower than desired.
Use Cases
Shorten the RAIN RFID tag development time and time to market
Save developments costs and avoid unnecessary certification test rounds
Quickly test new tag designs against ARC RFID Lab category limits
Set safety margins for category limits