Tagsurance® UHF Accessories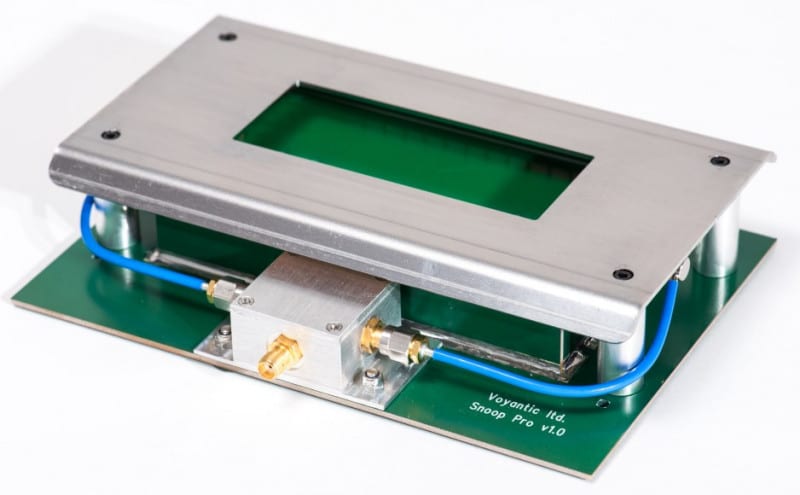 Snoop Pro
Snoop Pro is a dedicated coupling element for testing of inlays and tags with dipole type antenna. The Snoop Pro has a unique structure that enables accurate measurement based on the electrical field. Unlike with many other near-field antennas, the response throughout the wide frequency range of 800 MHz – 1100 MHz corresponds to far-field response, which enables reliable testing in the near-field.
The Snoop Pro has a changeable shielding plate, which shields out the adjacent tags and enables testing only the one of interest. The opening size in the shielding plate is chosen according to the tag, label, or inlay size to enable optimal test setup for each product and process step.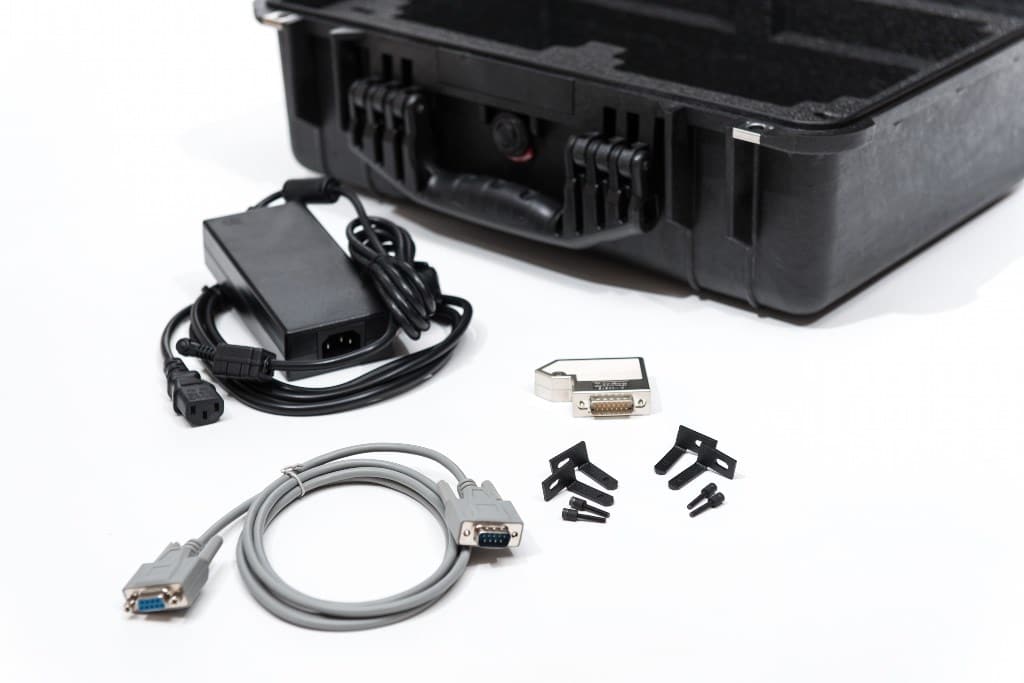 Tagsurance Delivery Kit
The Delivery Kit includes the essential components for delivering and connecting the Tagsurance UHF Tester.
Weather and shockproof carrying case
18V AC power supply
(globally compatible) and cord
RS-232 cable
Screw-terminal adapter for
the 15pin I/O connector
Mounting brackets for the tester enclosure
Tagsurance Starter Kit
The Starter Kit consists of the same items as the Delivery Kit, but includes the Snoop Pro near-field coupling element and an RF cable for it additionally:
Weather and shockproof carrying case
18V AC power supply
(globally compatible) and cord
RS-232 cable
Screw-terminal adapter for
the 15pin I/O connector
Mounting brackets for the tester enclosure
Snoop Pro near-field coupling element
Antenna cable