The Nikkei Asian Review released a story about how some of the largest Japanese convenience stores plan to deploy RFID as a fix to severe labor shortage. Firstly, I am personally a huge fan of Japan and secondly, I've done quite a bit of work to speed up RAIN RFID deployments in the retail market. Still this announcement from Japan took me by surprise, and let me explain why.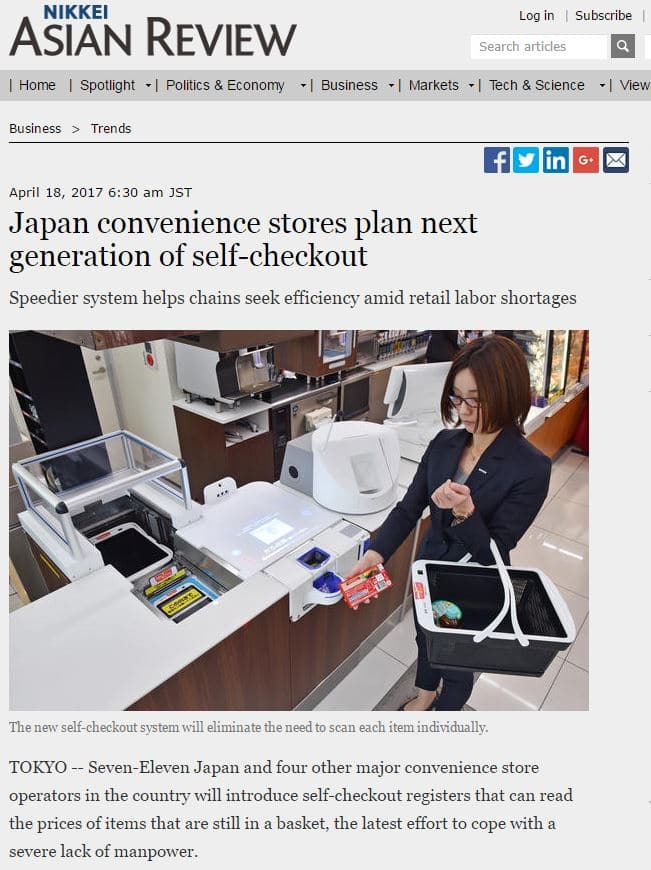 Unconventional Motivation
This is the first time I've heard labor shortage to drive the RFID deployment. In Europe and the USA it's been more about omni-channel sales that creates sales uplift, and all the efficiencies that simply result from high inventory accuracy.
Still, as you give it a moment to sink in, isn't this just perfect news – labor shortage as a new driver has emerged and greatly motivates several large stakeholders to engage in this initiative, including Seven-Eleven, Lawson, Familymart and even the Japanese Ministry of Economy, Trade and Industry!
For me Japan is the most intriguing piece of the plot, and let me outline the four factors that I believe will help this initiative all the way to success:
Factor #1: Collective Efficiency in Their Veins
The culture enables the Japanese to behave and act highly efficiently in extremely large and dense crowds. If a new form of practice is available to improve public efficiencies, the Japanese are the first ones to oblige.
Consider the notorious train rush every morning between 8AM and 9AM. The Yamanote Line, for example, is an amazing experience. With a ridership of over 1,000,000 passengers overcrowding is both a challenge and a fact. Keep to the left and go with the flow, yes, but there is more to the story.
Factor #2: Payment Cards as the Sixth Finger
You can't get around in Tokyo without a Suica® or a Pasmo® card. Based on the Sony FeliCa® technology, these rechargeable payment cards enable the commuters to quickly pass through the ticket gates at the JR and Subway stations, and help maintain the efficient flow of people in the jampacked station platforms.
You can conveniently use the same payment cards for many of the small purchases you stumble around the stations. As you take a moment with it, actually kiosks, taxis, cafes and many other small businesses seem to even endorse Suica® over coins.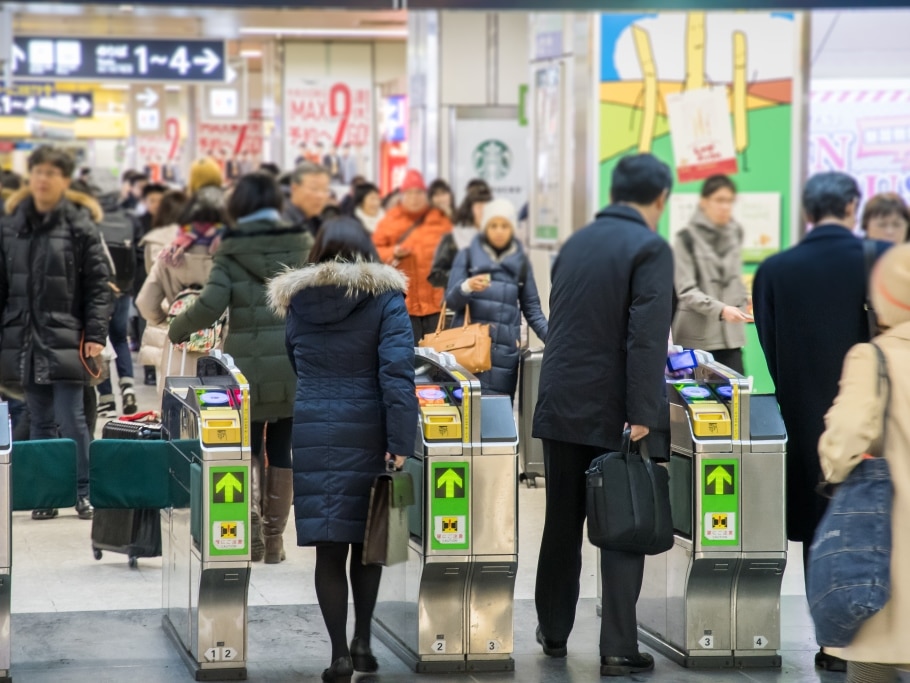 Factor #3: Ubiquitous Automation
For the sake of efficiency and convenience, a metropol such as Tokyo is filled with automation to assist the consumers. I'd especially highlight the vending machines that you can find around in corridors and even on the station platforms. Take the automated ordering systems at fast-food restaurants as the second example. Automation and advanced user experience even follow the average Haruto-san all the way to the restrooms as well.
Factor #4: Local Retail Technology Vendors
If one has ever visited the RetailTech Exhibition in Tokyo Big Sight, it is pretty clear for a Japanese retailer that there are many Japanese based top brands to choose the implementer partner from: Toshiba TEC, Sato, Fujitsu, NCR, Ricoh…. On top of that, there is a great number of local experienced RFID label solutions providers, such as FVG, Sato, Toppan Forms, Toppan Printing, and Fine Label to name a few. Altech provides expertise and solutions related to RFID label testing and manufacturing.
A local partner is a great asset for clearing obstacles and moving any project forward at a fast pace.
A Few Ideas to Support Success
As a few generations of Japanese consumers are native to utilizing payment cards and automation in their everyday life, the RFID based self-checkouts at convenience stores should be nothing new. The local ecosystem of RAIN RFID vendors already exists, so I would only list two long-term implementation success factors to closely consider by all the stakeholders:
1. Utilize EPC numbering for the tagged sale items, because proprietary item numbering systems overlap sooner or later and then erode the RFID system reliability
2. Utilize the GS1 TIPP Guideline to specify the tagged item performance requirements, because TIPP makes the deployment more future-proof and enables the suppliers to manage tagging economically.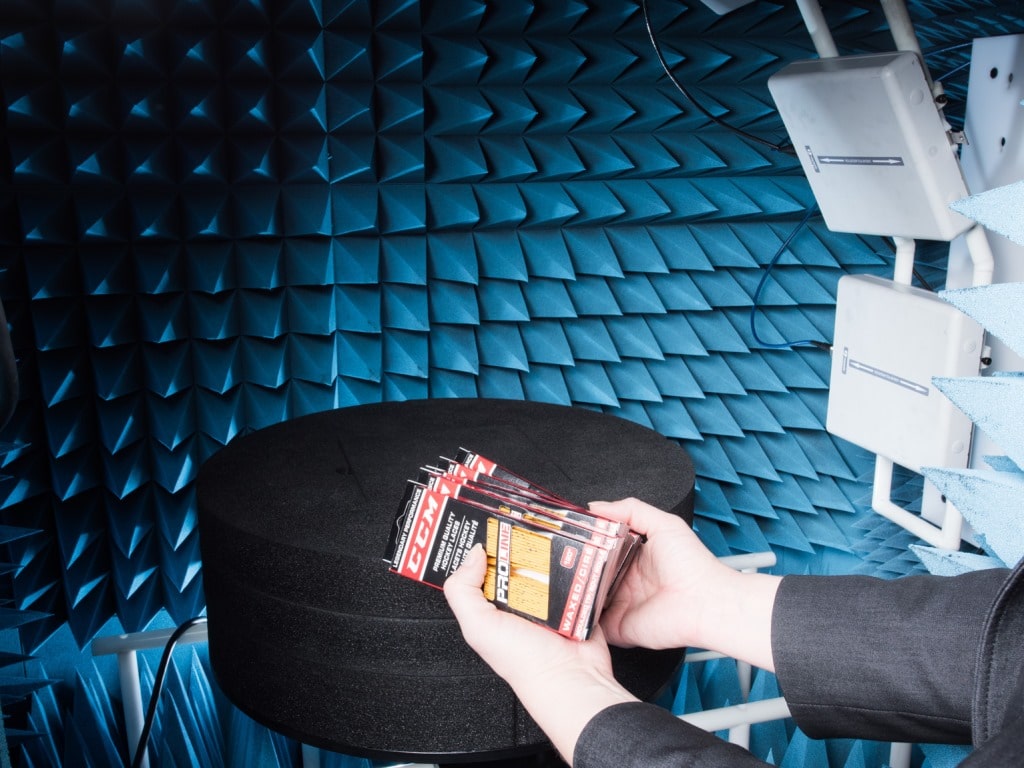 With this said, I hope all goes well with the initiative. Please drop me a line if you'd like to raise further conversation around the topic!
SUICA is a registered trademark of East Japan Railway Company
PASMO is a registered trademark of PASMO Co., Ltd.
FeliCa is a registered trademark of Sony Corporation
All blog posts