Healthcare spending raises steadily as the silver tsunami rolls over societies in East and West. Tightening cost, quality of care and efficiency requirements are some of the drivers that highlight healthcare as one of the strongly growing RFID application areas. RFID improves patient safety, raises operational efficiency and reduces shrinkage.
Healthcare organizations have expressed concerns about medical device immunity against RFID, and the RFID technology vendors and regulatory authorities have been quick to respond. A new immunity test standard has been developed in cooperation with RFID and healthcare stakeholders, and released by AIM. This standard has been recognized by FDA and the first test laboratories are already offering Immunity Testing as a service for Medical Device manufacturers.
Interference May Effect Medical Devices
Healthcare organizations are understandably very cautious about any new RF systems that could risk the functionality or reliability of various medical testing and treatment devices. Research projects were commissioned and some studies – for example van Lieshout et al. – found that RFID can induce incidents with medical equipment.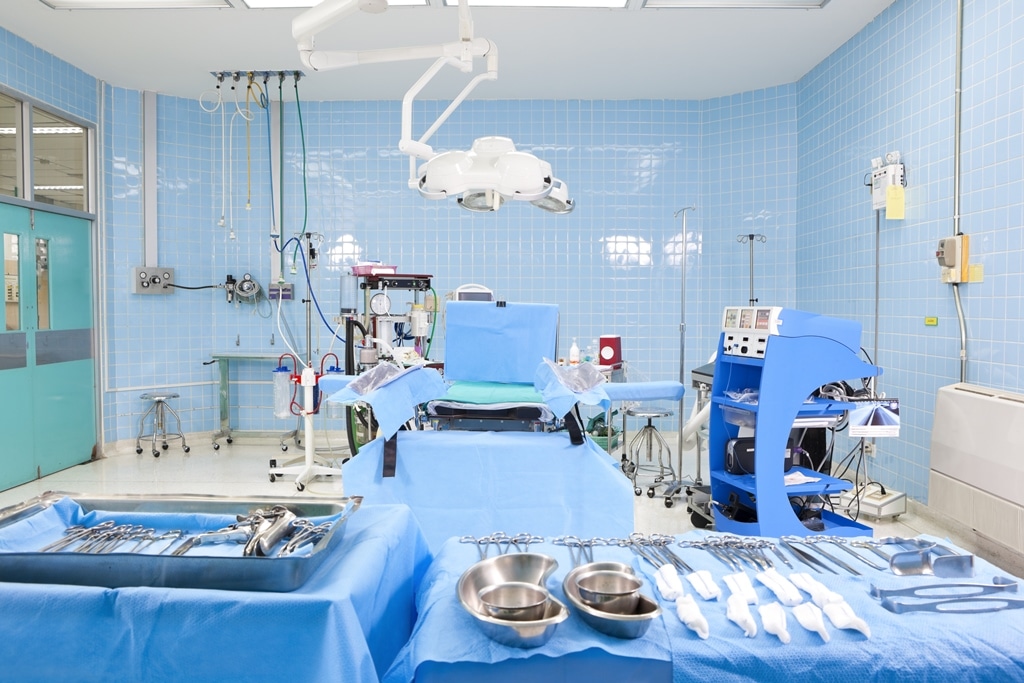 Solution – Standardized RFID Immunity Testing for Medical Devices
To remove possible RFID related risks and uncertainties, RFID industry took action. With the help of industry organization AIM, a new test standard was created: AIM 7351731. This standard describes methods for testing Medical Electric Equipment and System Electromagnetic Immunity against RFID readers.
U.S. Food and Drug Administration FDA soon recognized the standard. FDA has also started to endorse it for medical device manufacturers submitting new equipment to Premarket notification (PMN) process according to section 510(k) of the FDA rules.
Voyantic was quick to release a solution that conveniently extends EMC laboratories' existing EMC hardware to support the new AIM standard. Voyantic approach is based on creating the required test commands on a PC software and loading them over Ethernet to vector signal generator (VSG) already in use at the EMC labs. This approach, called Voyantic RFID Immunity Interface, is a quick and cost-efficient way to implement RFID immunity testing, utilizing the facilities and equipment already available.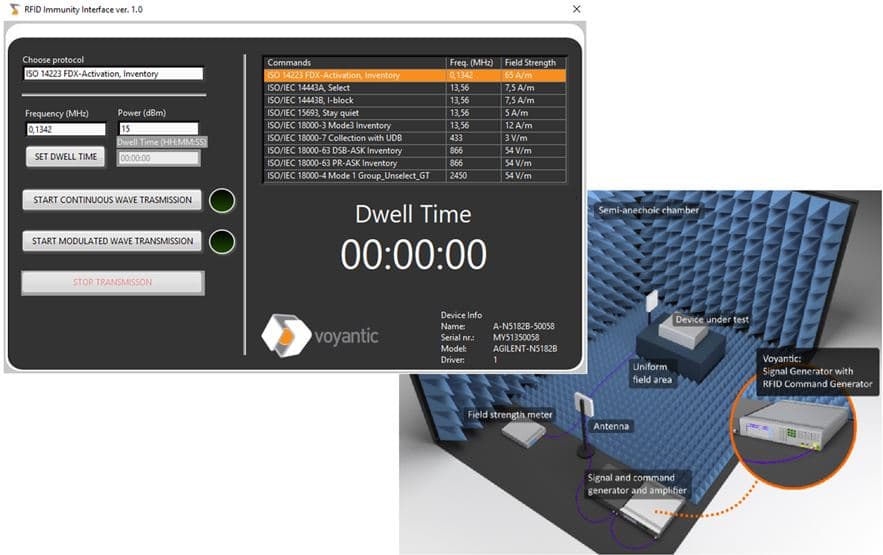 Do you have any thoughts or questions about the RFID immunity testing? Contact us – I would be happy to discuss this in more detail!
All blog posts