A few months ago, I started receiving questions about switching to a new IC in inlay manufacturing. All these vendors had done several IC changes over the years, but there was something new going on. The questions were centered around possible shortcuts in the process.
"What if I just change the IC and don't change the antenna design at all?"
"What if I don't waste time in machine settings and just do it quick n' dirty?"
"Are there any ICs that are 'plug and play' with other models?"
Unfortunately, I could not offer any help. I did find the question interesting though. At first, I tried to figure out some approaches on my own but did not get past the very basics. That is when I asked help from my colleagues Juho Partanen and Jesse Tuominen, and started doing some research on the topic.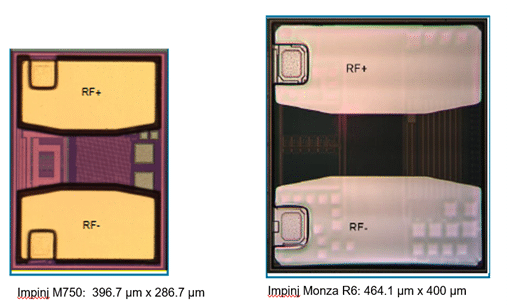 Together with Juho and Jesse we put together a whitepaper that outlines the process and key considerations for switching from one IC to another.
Key considerations for switching from one IC to another
The IC vendors have plenty of helpful material available:
IC Datasheets
Reference antenna designs
Industrialization guides.
Some of the material is not publicly available, so reaching out to the IC vendor for help is a good starting point.
Start by verifying the suitability of the IC functionality.
If you only need 96bit EPC pretty much any IC can do it. But some IC's have a lot more functionality. More EPC memory, different amounts of user memory, and they support various optional EPC gen2 commands.
Then focus on production.
Getting all the details and settings in the IC attachment process adjusted for the new wafer, for the new IC, and possibly for the new bonding paste can take time. This is also a time to check the durability of the new IC attachment.
When the production compatibility is confirmed, focus on the antenna design.
Optimizing antenna design is always recommended, and with the IC vendor's reference designs as a starting point, the design is not that huge of a project. In some cases, it is possible to take small shortcuts, but the time saved is not much. A good and optimized design is a better approach.
Focus on quality.
As with designs, shortcuts do not make sense. The best approach is to fully utilize the new IC and optimize the tag performance and quality.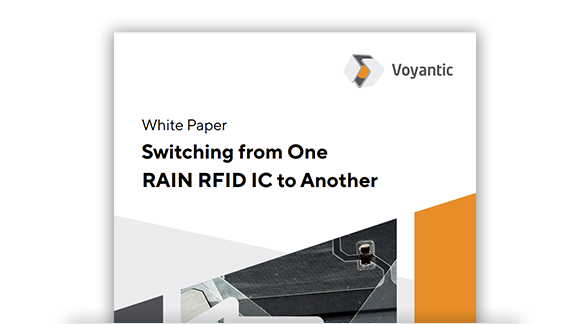 Learn How to Switch from
One RAIN RFID IC to Another
Learn more about each step in the process of switching from one IC to another
All blog posts