RFCAMP Ltd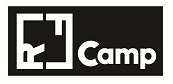 Since its establishment in 2004, RFCAMP Ltd. has been the leading Korean RFID specialty tag provider with a 50% market share in on-metal applications. The company has exported tags branded "Titan" to more than 40 countries.
"Annually, we are engaged in more than 200 RFID projects all over the world, and each project – or each customer – needs tags that are best fit for their environment. We, therefore, strongly feel that the specialty tag business is rather of service, not production" says Jerry Ryu, the Founder and CEO of RFCAMP. "In order to satisfy our clients, we must prove that the tag we suggest truly is best fit for the required environment, and we believe the use of Voyantic's Tagsurance is the most reliable and persuasive way".
"When we get a call from a customer concerning tag performance, we set up a similar environment internally, measure the tag sensitivity with the Tagsurance and send our report to our customer. At that time most customers become convinced." "If the issue is more serious, we pack the Tagsurance and visit the RFID site to measure and test the tags in front of our customers, which has helped RFCAMP become a more reliable supplier".
"For the tag business, Voyantic's products are needed for the tag development and production. However, they are needed the most when interfacing with a customer" says Jerry Ryu.