Tagsurance 3 Brings Accurate High-Speed Inline Testing into UHF and HF Tag Production to Meet the Growing Needs of the RFID Industry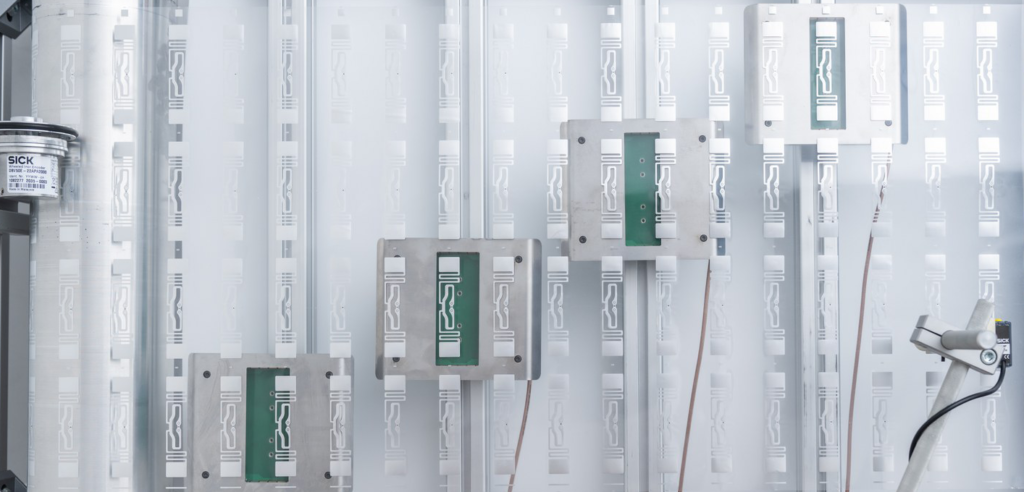 Today Voyantic is releasing the next-generation solution for RAIN RFID and NFC tag production testing and quality control. Voyantic Tagsurance 3 system brings full visibility into the quality of tags in the production line, ensuring tags meet the designed performance features, without slowing down the production process. The Tagsurance 3 System allows, for example, three-point testing at high speeds, with accurate measurement results.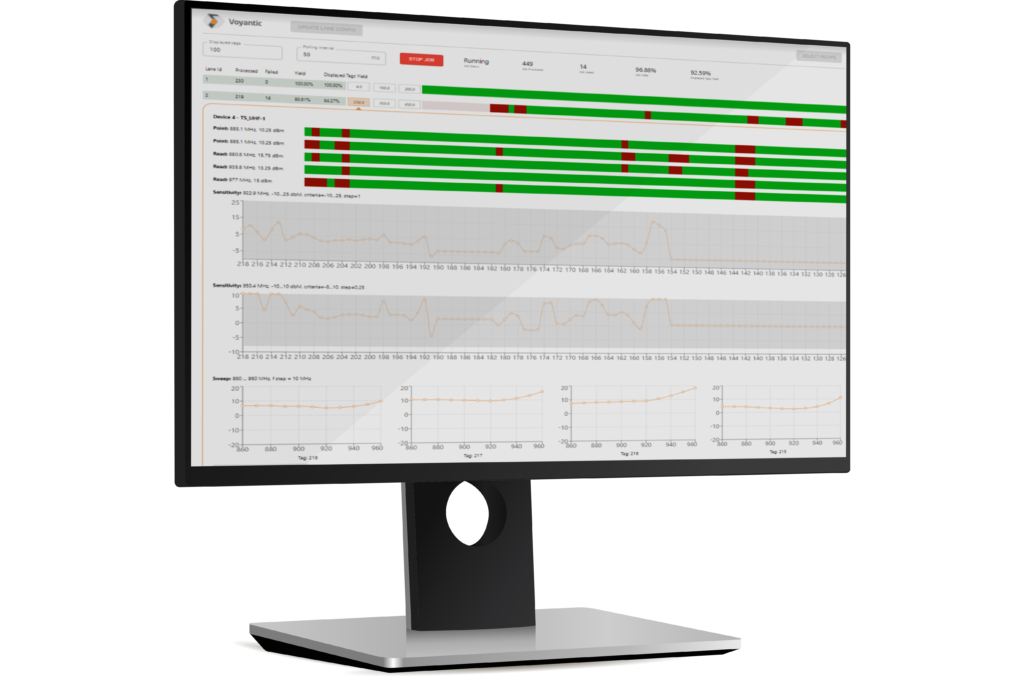 Tagsurance 3 is a complete solution including the Tagsurance Controller rack for triggering, sequencing, REST API, and operator UI, as well as measurement devices, antennas, cabling, trigger, and rotary encoder. The Tagsurance 3 Controller is ready to be used out-of-the-box. The operator UI is browser-based and easy to use.
The system is designed to be easily installed into various machine types; small and large machines, high-speed machines, chip attachment machines, and converting machines. The system is modular and scales to various production volume needs from 1 to 8 lanes with 1-5 stations per lane, handling lane speeds up to 200 meters per minute.
The new Tagsurance system is the next-generation version of the time-tested, trusted, and accurate quality testing system Voyantic introduced to the industry. In the new system, the hardware, the software, and the technology stack have been upgraded and modernized.
The first version of Tagsurance brought UHF quality testing into tag manufacturing machines. Tagsurance 2 expanded the capabilities into HF quality testing.
"The new Tagsurance 3 is designed to meet the growing demands of the RFID industry. The new system can in many cases handle around twice the speeds for RAIN testing than before, without compromising measurement accuracy. Our goal is to deliver the best performance and make sure the system works reliably for our customers," says Jussi Nykänen, Director of Production Solutions at Voyantic.
Learn more about the new Tagsurance 3 System ›
WEBINAR

Introducing Tagsurance 3 –

The Next-Generation Quality Assurance Solution for High-Speed RFID Tag Production Lines

Date & Time:
Thursday, July 7, 2022
2 pm EEST / 1 pm CEST

Join the Tagsurance 3 product demonstration webinar to learn all about the new system.
All blog posts