Readformance™
Evaluate the
functionality and performance of RAIN RFID readers
in reader development and selection.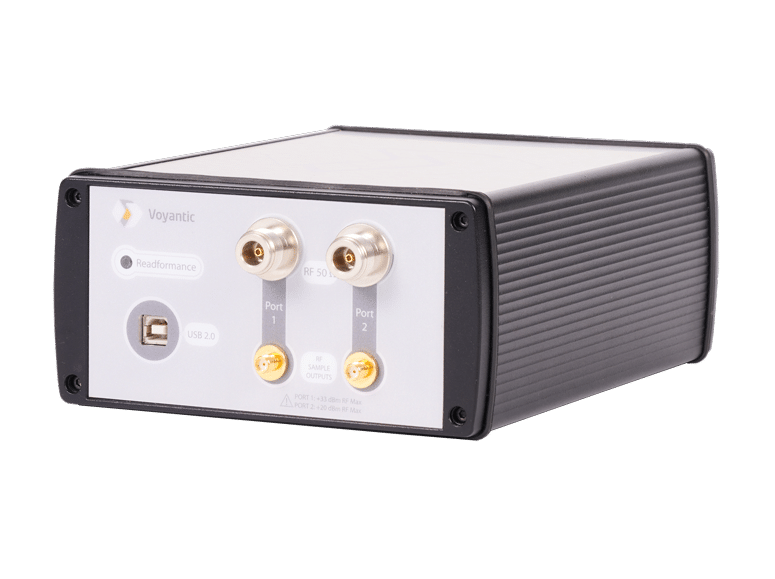 Made for Reader Designers
Voyantic Readformance™ is a tool for evaluating the functionality and performance of RAIN RFID readers in reader development and selection. The system enables verifying the transmit power and determining the sensitivity of readers, both conductively and in the radiated field. All these functionalities are controlled with an easy-to-use graphical user interface.
Readformance in Action
Use Readformance to measure the transmit power and sensitivity of readers.
Perform both conductive (readers with antenna connectors) and radiated field (readers with integrated antennas) measurements.
Together with Protocol Analyzer, monitor and analyze the communication between the reader and a tag.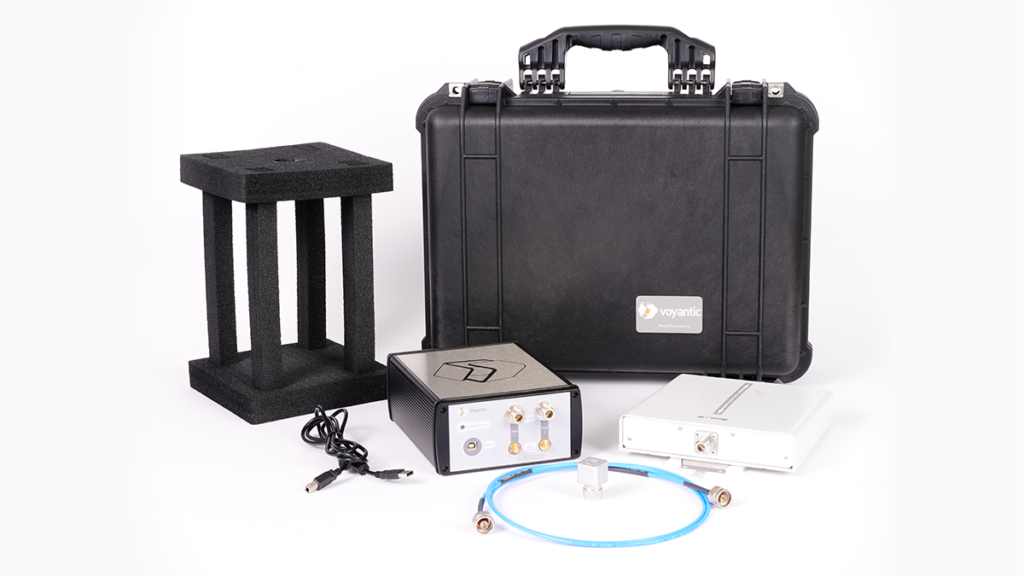 RAIN Compliant Reader Testing
The RAIN Alliance has published a recommendation on how to test the RFID reader sensitivity. Voyantic has been participating in the development of RAIN RFID reader sensitivity testing document. Voyantic Readformance is compatible with the proposed test methods.
Readformance Benefits
Measure Reader Sensitivity
Verify the transmit power and determine the sensitivity of readers, both conductively and in the radiated field.
Benchmark Different Readers Easily
Compare different reader types and models to find the best fit for your application.
See Details of the Reader to Tag Communication
Together with
Protocol Analyzer
, RF waveforms can be recorded, saved, viewed, and analyzed for timing, modulation, and protocol.
Troubleshoot RFID Systems
Together with
Protocol Analyzer
, you can see how reader configurations affect the tag performance and whether the system is performing as designed.
See the Effects of Hardware or Firmware Revisions
With Readformance you can quickly and easily analyze the differences between hardware or firmware revisions.
Use the Same System in R&D and Production
One system suits both R&D and production.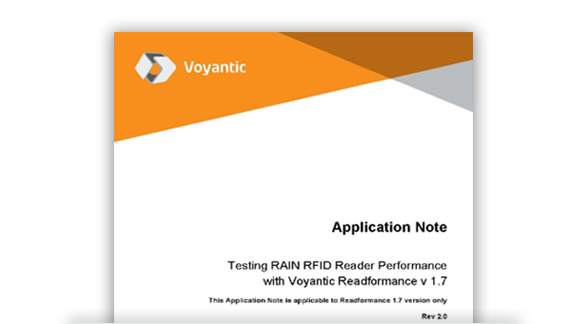 Learn How to
Test RAIN RFID Reader

Performance

Download our application note "Testing RAIN RFID Reader Performance with Voyantic Readformance" to learn how easy it is to test the sensitivity of a reader!