Tagformance Pro was launched in 2015 with a target to cover all measurement capabilities and functionalities as in prior Tagformance lite product, but also providing a more powerful platform to build future development on. Since the launch date of Tagformance Pro, the product has proven itself to be a superior and more attractive tool for RFID measurements, that today meets and clearly exceeds the performance of its predecessor.
Today Voyantic announces end-of-life schedule for Tagformance lite as follows:
Last order date for Tagformance lite will be June 30th, 2017
Tagformance lite software updates are available until the end of 2019
Additional Tagformance lite software suites and commercial measurement functionalities available today, will be available for purchase until further notice and at least until the end of 2019
Maintenance programs for Tagformance lite continue to be available until further notice, but with a modified content starting 2020, as the software updates are not delivered after 2019
Support and service for Tagformance lite will continue until the end of 2022.
Voyantic offers the possibility for Tagformance lite users to replace their measurement device with Tagformance Pro at a campaign price. Please contact Voyantic sales or your local distributor for further information.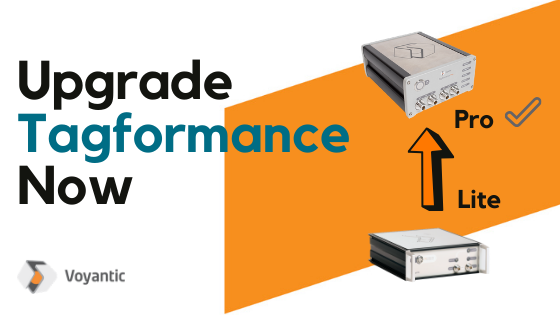 More information: sales@voyantic.com
All blog posts