The RAIN RFID Alliance recently published a recommendation for RFID reader sensitivity testing. But why is such a recommendation important for the RFID industry? I was deeply involved in its creation process, and can open up some of the reasoning behind it.
Reader Sensitivity Is Important
It is well known that the performance of a RAIN RFID system depends on
reader transmit power,
the path loss between the tag and the reader,
tag sensitivity,
tag backscatter power, and
reader sensitivity.
Now there is plenty of information available about tag performance, and tags are typically characterized in detail both in the design phase as well as in production. Measuring path loss (characterizing the environment) is relatively easy as well – simply measure a Voyantic Reference Tag with the Tagformance system in an unknown environment, and the result is the path loss between the reader and the tag (contact Voyantic for more information about the test process). But even though reader sensitivity is one of the main elements defining the overall performance of a RAIN RFID system, it has been given very little emphasis so far.
RAIN RFID Alliance Reader Sensitivity Test Recommendation
Almost all RFID reader datasheets report output power (TX power, radiated power, port power) somehow, but very few reader manufacturers report the receiver sensitivity of their reader. And without the sensitivity information, you can't really be confident about the reliability of your RFID system. So RAIN RFID Alliance decided to take the initiative and publish a recommendation document "RAIN RFID Reader Sensitivity Testing" to get more companies to report their reader sensitivity.
Now reader sensitivity can be a complicated issue, but only if you let it.
It is well known that sensitivity varies (a little) as a function of the exact frequency, reader transmit power, and the choice of protocol parameters. However, the RAIN RFID Alliance workgroup that developed the recommendation, opted for simplicity and deemed sufficient to report a single sensitivity value. In order to make comparing reported sensitivity values easy, it was also required to report the used test parameters. As a result, RFID system integrators and end users can evaluate the usefulness of the sensitivity data by comparing the test parameters to those of their use case. And if needed, they can request further test data with other parameters.
Voyantic Readformance – Perfect Match with the RAIN RFID Alliance Recommendation
Voyantic has offered a solution for reader sensitivity testing, the Readformance, for several years. So with our experience in reader testing, it was natural for us to participate in developing the RAIN RFID Alliance test recommendation.
The approach taken in the recommendation was:
Easy and simple testing that anyone can perform without the most expensive test equipment.
This very same approach, combining simplicity and flexibility with fast and low cost testing, is exactly what we had in mind when designing the Readformance back in 2012.
In order to help the RFID industry, and to boost availability of reader sensitivity information, Voyantic is also offering reader sensitivity testing as a service, in addition to selling test equipment. Request a quotation for reader sensitivity testing!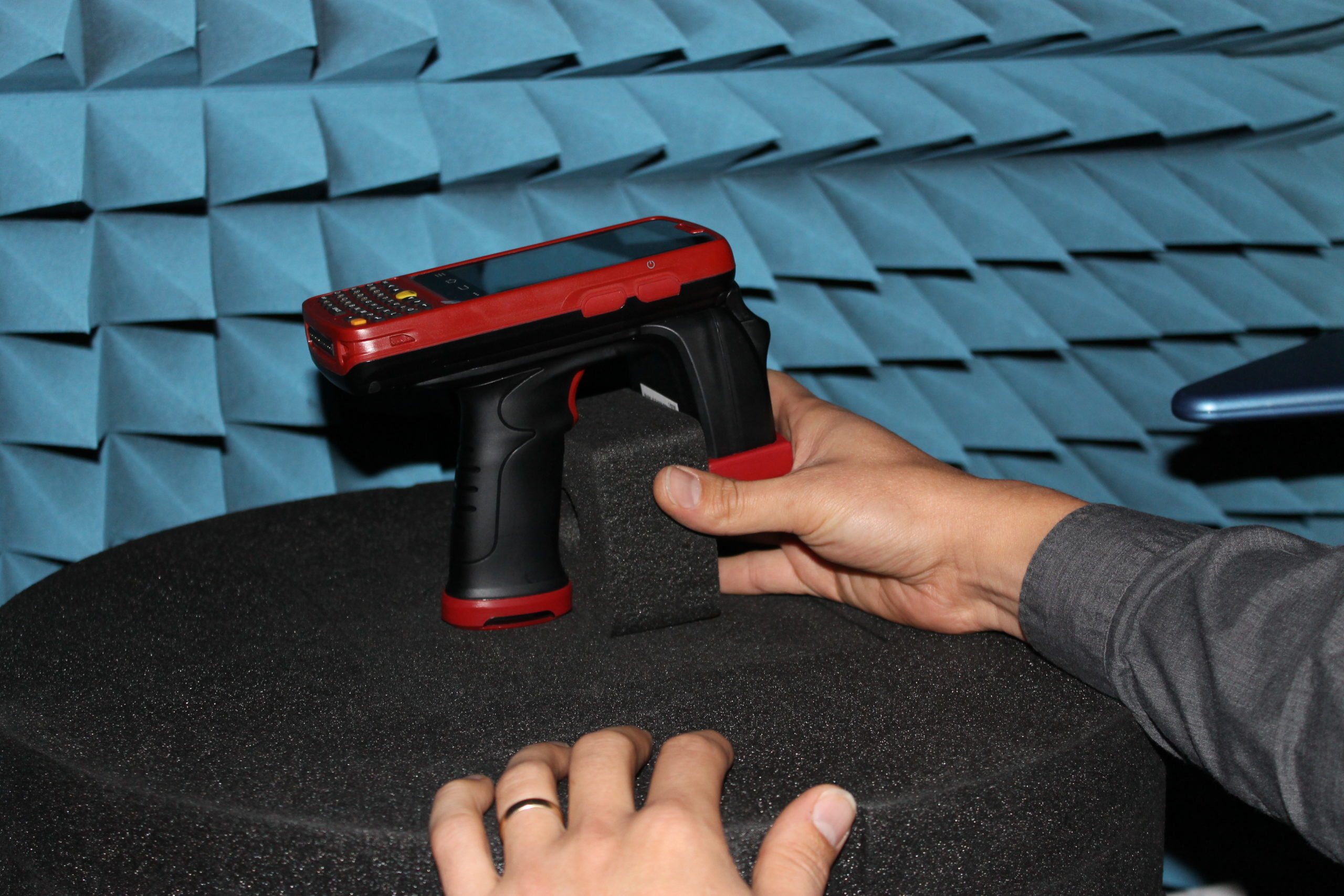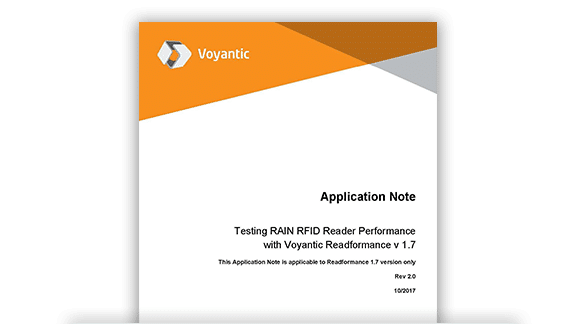 Learn How to Test RAIN RFID Reader Performance
Download our application note "Testing RAIN RFID Reader Performance with Voyantic Readformance" to learn how easy it is to test the sensitivity of a reader!